Carpet flooring is in use for many years now and is the most favored choice by tenants as it is the least expensive option among other flooring materials. This flooring material provides a very warm environment to the house. The movement on carpet flooring feels soft and noise-free. 
However, when you have to cover your entire house with new carpet flooring, the expenses can still add up to cross your budget easily. Taking quotes from different sellers of flooring materials listed on the Flooring Domain directory is one way to choose a carpet design that is least expensive and yet made of high-quality material. 
Carpet flooring installation in limited budget
Do not stick one carpet material, which is nylon in most cases as it is quite expensive. Instead, look for sellers on the Flooring Domain directory who have polyester or polypropylene carpets available with them. These carpet fibers are much cheaper and modern technological advancements have increased their durability too.  
The following tips can help you in cost-cutting when your budget is tight and you have to get flooring for your house:
Make durability an important factor influencing your choice:
Never compromise on durability to avoid repeated spending on carpet flooring. 

When you are on a strict budget, you can choose either Berbers or Frieze style carpets. 

This is because the way fibers are looped in Berber style makes the sides of the carpet very strong which can easily handle foot traffic. 

Similarly, during the production of frieze carpets, long fibers are twisted at high levels to increase strength and concentrate foot traffic on the sides. 
Look for second-quality carpets:
Some second-quality carpet samples are rejected solely based on a mismatch in the color of the carpets.

Even when the quality of such carpets is not compromised, these carpets are sold at highly discounted rates. 
Spend more money on the underlay rather than the carpet itself:
The maximum flooring support comes from an underlay. 

So, it is a good idea to buy a higher quality underlay that can support even a cheap carpet for long. 
Buy all-in-one carpets:
These are the carpets that come with an underlay attached to them. 

These carpet choices are much cheaper than buying the traditional one.

Also, these carpets are easier to install and can be done at home without needing a professional, which saves you more money.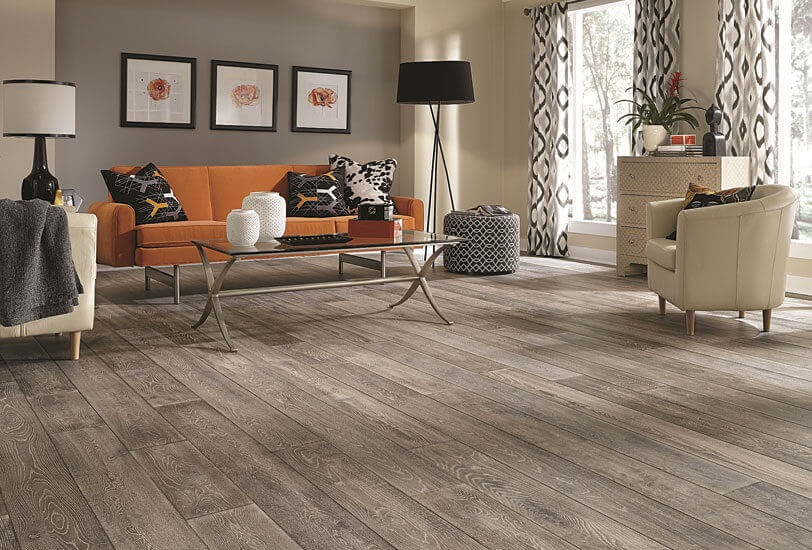 Try to buy the carpets that are in stock or get discounted remnants for smaller rooms:
When the large carpet rolls get sold out, sometimes the end of such rolls is left out in the inventory. 

These remnants are available at highly discounted price and can easily fit smaller rooms of your house.

In this way, you do not have to compromise on the quality of your purchase and yet keep control of your budget. 
Lastly, you can explore the Flooring Domain directory for cheap services provided by some independent fitters. This can save you money because the fitting services that you avail of from the same store from which you have purchased your carpet is usually much higher and independent fitters can cut down that budget by almost half.